Slitters | Sheet metal slitters | slitting machines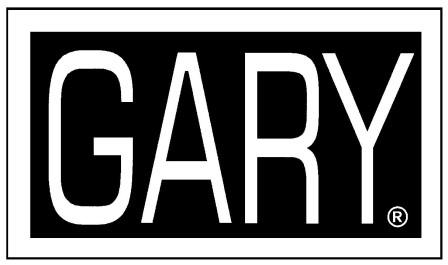 Gary Machinery, LLC is dedicated to helping our customers with their equipment needs. From contractors to manufacturers, our sales & engineering staff will work with you to understand what it is you need to accomplish, and then find a solution. Whether it is a standard off-the shelf machine or a custom machine, our craftsmen will provide their expertise and experience to provide you with a quality machine that will meet your needs.
All of Gary Machinery equipment is made right here in the U.S.A., equipment that is manufactured by Gary Machinery to insure only the highest of quality and dependability. Our customers demand high quality equipment and that's exactly what you'll receive when you purchase equipment or components from Gary Machinery, LLC. Equipment that is extremely reliable, that will work for you for many years to come. Before you consider purchasing similar equipment elsewhere, please contact our sales and engineering staff and we will help insure that you receive equipment that suits your needs at a cost that suits your budget.
Browse the list below for all of Gary Machinery Sheet Metal Slitters
Gary Slitter Model 3350DX Superduty Deluxe Sheet Slitter
Gary Model 3354 Single Wheel Slitter
Gary Sheet Slitter Model 3355 (24",36",48", and 60" width Capacities)
Gary Sheet Slitter model 4000
gary sheet slitter model 3590
gary sheet slitter model 4025
gary unslire system model 3360
Contact us about any of these Gary Slitters
Return to the New Machinery Page
Return to the Home Page