Flagler Drive Turn Hemmer
Rollform your drive turn hems on this Flagler Drive Turn machine after notching and prior to bending into L or full wrap sections. Simple select the sections to be hemmed with the selector switch and run through. This Flagler Drive turn hemmer machine will hem the 1st and 3rd quadrants or the 2nd and 4th quadrants.
This Flagler Drive Turn Hemmer Machine is equipped with an additional set of extended shafts for optional tooling.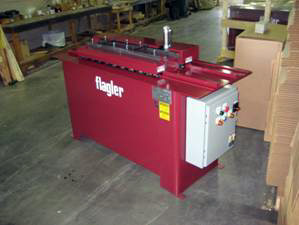 Specifications for the Flagler Drive Turn Hemmer :